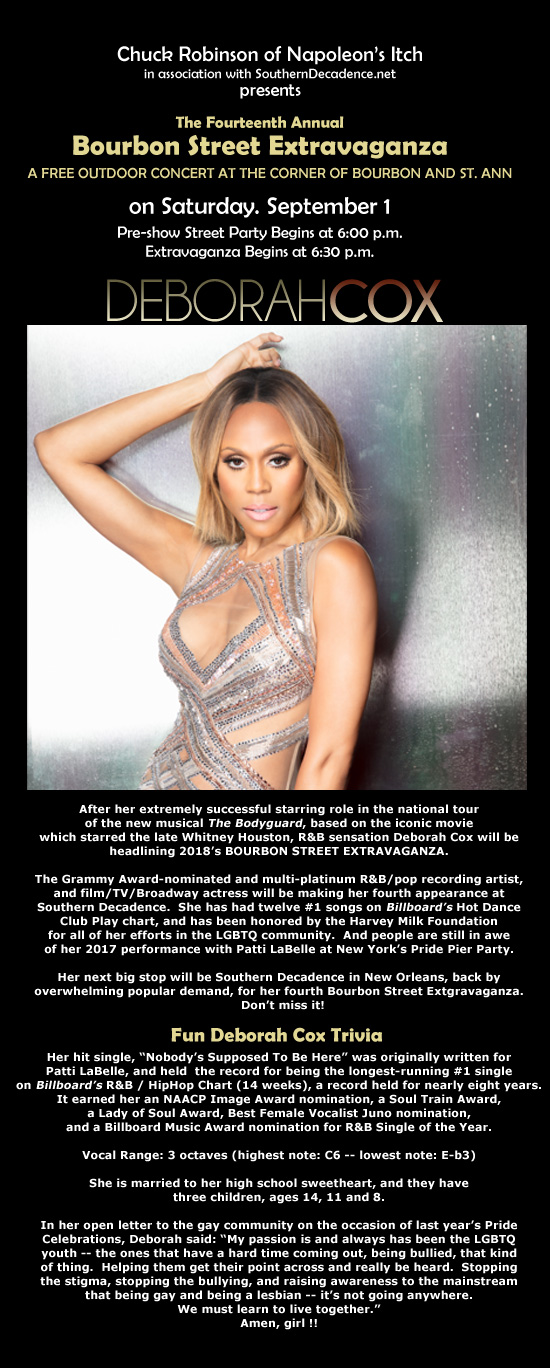 PLUS ADDITIONAL PERFORMERS TO BE ANNOUNCED SOON
---
The BOURBON STREET EXTRAVAGANZA is a FREE CONCERT
presented by Napoleon's Itch.
The show begins at 6:30 p.m. -- but arrive early for the
pre-show street party which starts at 6:00 p.m.


Got a question? Check our list of FAQs. Or email us at info@southerndecadence.net
Southern Decadence web site contents are Copyright 2018 SouthernDecadence.net
Please read our copyright policy on the Press and Media page regarding the use of this material.
---