The following schedule is for 2014. Details for 2015 will be updated shortly.

---
2014 DETAIL SCHEDULE OF EVENTS BY DAY
The Bourbon Pub / Parade balcony will be OPEN
Thursday through Monday, each day at Noon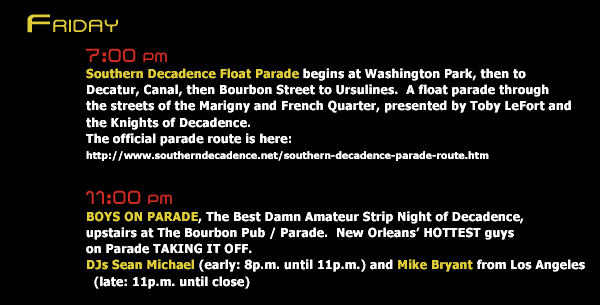 ---
---

---
---
Got a question about Southern Decadence 2015?
Check our list of Frequently Asked Questions. Or email us at info@southerndecadence.net

Southern Decadence web site contents Copyright 2015 SouthernDecadence.net
Please read our copyright policy on the Press and Media page regarding the use of this material.
---