The following is the DJ and talent lineup from 2016.
The schedule for 2017 will be available soon.
HERE ARE THE SOUTHERN DECADENCE 2016 GUEST DJs
AND PERFORMERS.

THEY JOIN NEW ORLEANS RESIDENT DJs

---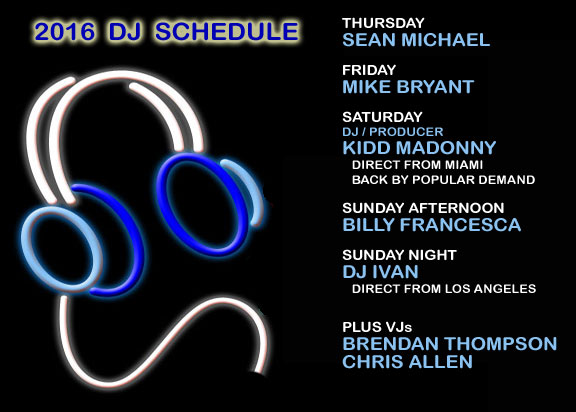 ---

FOR MORE INFORMATION ON THE SHOW CLICK HERE:
BOURBON STREET EXTRAVAGANZA
---
---
Got a question? Check our list of FAQs. Or email us at info@southerndecadence.net

Southern Decadence web site contents Copyright 2017 SouthernDecadence.net
Please read our copyright policy on the Press and Media page regarding the use of this material.
---